Healing Anxiety, Depression and Unworthiness Worksheets
Help your clients understand and be conscious of their emotional motivation systems with these free worksheets, so they can begin transforming feelings of anxiety, depression and unworthiness into loving self-acceptance.
Simply enter your email address below...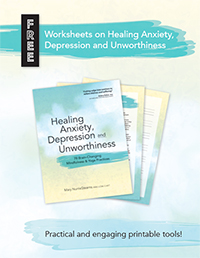 Access the FREE worksheets now!
By signing up, you'll be included in our mailing list and be the first to hear about exclusive CPD offers and FREE resources from the best therapists in the world!