Details
Product Details
Average Rating:

4.7

Faculty:

Duration:

12 Hours 21 Minutes

Format:

Audio and Video

Copyright:

25 Jul, 2014

Product Code:

POS047740

Media Type:

Digital Seminar

Access:

Never expires.
CPD
---
Continuing Professional Development Certificates - PESI Australia, in collaboration with PESI in the USA, offers quality online continuing professional development events from the leaders in the field at a standard recognized by professional associations including psychology, social work, occupational therapy, alcohol and drug professionals, counselling and psychotherapy. On completion of the training, a Professional Development Certificate is issued after the individual has answered and submitted a quiz and course evaluation. This online program is worth 12.25 hours CPD.
---
---
Faculty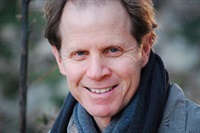 M.D., Neuropsychiatrist
Mindsight Institute
---
Dr. Siegel is a clinical professor of psychiatry at the UCLA School of Medicine and the founding co-director of the Mindful Awareness Research Center at UCLA. He is also the Executive Director of the Mindsight Institute which focuses on the development of mindsight, which teaches insight, empathy, and integration in individuals, families and communities.
Dr. Siegel received his medical degree from Harvard University and completed his postgraduate medical education at UCLA. He served as a National Institute of Mental Health Research Fellow at UCLA. Dr. Siegel serves as the founding editor for the Norton Professional Series on Interpersonal Neurobiology which contains over seventy textbooks. He has also authored several books, five of which are New York Times bestsellers: Aware: The Science and Practice of Presence, Mind: A Journey to the Heart of Being Human, Brainstorm: The Power and Purpose of the Teenage Brain, and two with Tina Payne Bryson, Ph.D: The Whole-Brain Child and No-Drama Discipline.
Dr. Siegel's ability to make complicated concepts exciting as well as easy to understand has led him to be invited to address local, national and international organizations where he speaks to groups of educators, parents, public administrators, healthcare providers, policy-makers, clergy and neuroscientists. He has been invited to lecture for the King of Thailand, Pope John Paul II, His Holiness the Dalai Lama, Google University, and TEDx. For more information about his educational programs and resources, please visit: www.DrDanSiegel.com
Speaker Disclosures:
Financial: Dr. Daniel J. Siegel is the executive director of the Mindsight Institute. He is an author for W.W. Norton publishing and receives royalties. He is an author for Bantam publishing and receives royalties. He is an author for Guilford Press and receives royalties. He is an author for Tarcher/Penguin and receives royalties. He is an author for Random House and receives royalties. He receives a speaking honorarium from PESI, Inc.
Non-financial: Dr. Daniel J Siegel is a clinical professor at UCLA School of Medicine. He does not receive compensation.
---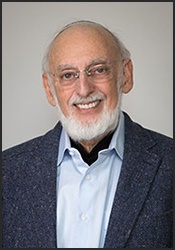 Ph.D.
The Gottman Institute
---
John Gottman, Ph.D., is Professor Emeritus of Psychology at the University of Washington, where he established what the media called, "The Love Lab," and conducted much of his award-winning research on couple interaction and treatment. Dr. Gottman has studied marriage, couples and parent relationships for nearly four decades. He has authored or co-authored 119 published articles as well as 44 books, including: The Seven Principles for Making Marriage Work, The Relationship Cure, Why Marriages Succeed or Fail, and How You Can Make Yours Last, Raising an Emotionally Intelligent Child: The Heart of Parenting, And Baby Makes Three and The Marriage Clinic.

World renown for his work on marital stability and divorce prediction, Dr. Gottman's research has earned him numerous national awards, including: Four five-year-long National Institute of Mental Health Research Scientist Awards; The American Association for Marriage and Family Therapy Distinguished Research Scientist Award; The American Psychological Association Division of Family Psychology Presidential Citation for Outstanding Lifetime Research Contribution; The National Council of Family Relations 1994 Burgess Award for Outstanding Career in Theory and Research.

Dr. Gottman, together with his wife, Dr. Julie Schwartz Gottman, is the co-founder of The Gottman Institute, which provides clinical training, workshops, services, and educational materials for mental health professionals, couples, and families. He is also the co-founder and Executive Director of the Relationship Research Institute which has created treatments for couples transitioning to parenthood and couples suffering from minor domestic violence.

Dr. Gottman has presented hundreds of invited keynote addresses, workshops, and scientific presentations, to avid audiences around the world including Switzerland, Italy, France, England, Israel, Turkey, South Korea, Australia, Canada, Sweden and Norway. A wonderful story-teller and expert, Dr. Gottman has also appeared on many TV shows, including Good Morning America, Today, CBS Morning News, and Oprah, and he has been written up in numerous print articles, including Newsweek, The New York Times, The Washington Post, Los Angeles Times, Ladies Home Journal, Redbook, Glamour, Woman's Day, Men's Health, People, Self, Reader's Digest, and Psychology Today.

Drs. John and Julie Gottman currently live on Orcas Island, near Seattle, Washington. They conduct weekly and intensive couples therapy sessions, provide small group retreats, teach workshops and clinical trainings and give presentations and training workshops around the world.
---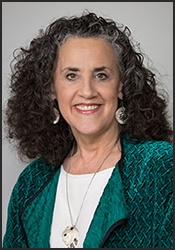 Ph.D., Co-Owner
The Gottman Institute
---
Dr. Julie Schwartz Gottman, Ph.D., is the co-founder and Clinical Director of The Gottman Relationship Institute, and Clinical Supervisor for the Couples Together Against Violence study. A highly respected clinical psychologist, she is sought internationally by media and organizations as an expert advisor on marriage, sexual harassment and rape, domestic violence, gay and lesbian adoption, same-sex marriage, and parenting issues. Creator of the immensely popular Art and Science of Love weekend workshops for couples, she also designed and leads the national certification program in Gottman Method Relationship Therapy for clinicians. Her other achievements include: Washington State Psychologist of the Year; Author/co-author of three books: Ten Lessons to Transform Your Marriage, And Baby Makes Three, and The Marriage Clinical Casebook; Wide recognition for her clinical psychotherapy treatment, with specialization in distressed couples, abuse and trauma survivors, substance abusers and their partners, and cancer patients and their families.

Inspiring, empowering, respectful, and kind, Julie's leadership of The Gottman Relationship Institute has made it possible to identify and integrate the expertise of her staff, therapists, and the wider research and therapeutic community. Her commitment to excellence and integrity assures that as The Gottman Relationship Institute grows, it continues to maintain the highest ethical and scientific standards.

She is in private practice in the Seattle area, providing intensive marathon therapy sessions for couples. She specializes in working with distressed couples, abuse and trauma survivors, those with substance abuse problems and their partners, as well as cancer patients and their families.
Speaker Disclosures:
Financial: Julie Gottman is the co-owner of The Gottman Institute. She is an author and receives royalties.
Non-financial: Julie Gottman has no relevant non-financial relationship to disclose.
---
Additional Info
Program Information
Access for Self-Study (Non-Interactive)
Access never expires for this product.
Objectives
Summarize the three domains of the Gottman Method Sound Relationship House.

Apply principles of Interpersonal Neurobiology to clinical assessment.

Describe several ways in which the Gottman Method can be integrated with principles of Interpersonal Neurobiology.

Define the self-organizing aspect of the mind and mental health.

Identify several Gottman Method interventions that promote self-integration.

List at least seven aspects of integrative prefrontal functions.

Discuss the ways in which attachment patterns and couple relationship dynamics intersect.

Identify the overlap between the social and regulatory circuits of the brain.

Discuss the four ways in which experience alters the function and structure of the brain.

Define integration and its functional outcomes.

Describe how attachment categories may be altered by psychotherapy.

Identify how Gottman method may induce neuroplastic changes in the brain.
Outline
DAY ONE
Self-Awareness and Self-Soothing
Integration of consciousness

Increasing self-awareness and self-compassion

Emotional regulation

The science of Diffuse Physiological Arousal

The clinical treatment of 'Flooding'
Gottman Intervention: Self Soothing
Connecting Your Brain's Hemispheres and Connecting with Your Partner
Integrating the verbal/logical left side and the nonverbal/sensual right side of the brain

Enabling the individual to translate sensations into words

Developing sensitivity to meta-emotional mismatches within a couple

Intimate connection in all six emotional command systems

Receptivity to the partner's unique perspective
Gottman Intervention: Meta-Emotion Mismatch: Untruth vs. truth sensory experience
Moving Past Trauma to Receptivity
Understanding vertical integration: Gut, heart, lungs and brain

Increasing awareness with our bodies

Increasing emotional receptivity and attunement to others by listening to the body

Implications for working with trauma in couples

Strengthening the couple relationship by surfacing past trauma
Case example: Sexual abuse
Contextualizing Negativity in a Deeper Story
Memory integration

Moving traumatic memories into a greater state of consciousness

Constructing autobiographical memories

Identifying a partner's Internal Working Model

Increasing the sensitivity of both partners to negative, reactive responses
Gottman Intervention: Internal Working Model
DAY TWO
Building Attachment, Understanding and Compassion
State integration: intrastate, interstate and interpersonal states

Build self-esteem by exploring insecure attachments

Explore the individual deep seeded dreams that lead to gridlocked conflict in a couple

Uncovering those dreams builds understanding between partners
Gottman Intervention: Stress reducing conversation
Creating a Partnership within Yourself and With Your Partner
Interpersonal integration: honoring and supporting differences in each other

Shame and self-loathing act to split a person into multiple selves

Helping clients establish an integrated self through self-acceptance and compassion

Deepening fondness and admiration between partners

Creating a unified partnership with mutual respect
Gottman Intervention: Fondness and admiration
Building Connections for a Lifetime
Temporal integration: making maps of time

Finite role of time in shaping the human life

Seeking certainty, but change is the only constant

Building rituals of connection for creating a meaningful life together
Gottman Intervention: Building rituals of connection
Increased Attunement and Implications for Working with Affairs
Mindsight and freedom

Being receptive and open with others encourages neuroplasticity and increases attuned communications

Clinical applications of openness to healing from an affair
Case study: Affair couple
Target Audience
Addiction Counselors, Counselors, Marriage & Family Therapists, Nurses, Psychologists, Social Workers, and Other Professions
Reviews
Overall:
4.7
Total Reviews: 11