Details
Product Details
Average Rating:

4.7

Faculty:

Duration:

11 Hours 32 Minutes

Format:

Audio and Video

Copyright:

Oct 30, 2014

Product Code:

POS047450

Media Type:

Digital Seminar

Access:

Never expires.
CPD
---
Continuing Professional Development Certificates - PESI Australia, in collaboration with PESI in the USA, offers quality online continuing professional development events from the leaders in the field at a standard recognized by professional associations including psychology, social work, occupational therapy, alcohol and drug professionals, counselling and psychotherapy. On completion of the training, a Professional Development Certificate is issued after the individual has answered and submitted a quiz and course evaluation. This online program is worth 8.25 hours CPD.
---
---
Faculty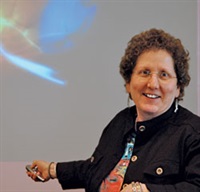 MSW, LCSW, Owner
Somatic Trauma Therapy
---
Babette Rothschild, MSW, LCSW has been a practicing psychotherapist and body-psychotherapist since 1976 and a California Licensed Clinical Social Worker since 1978. She is a member of the International and European Societies for Traumatic Stress Studies, the Association of Traumatic Stress. Babette has trained extensively in Transactional Analysis, Gestalt Therapy, Psychodrama, Eye Movement Desensitization and Reprocessing and Somatic Experiencing, and is a certified Bodynamic Analyst and certified Radix Teacher. She has written extensively on trauma. Her works include 8 Keys to Safe Trauma Recovery; HELP for the HELPER: The Psychophysiology of Compassion Fatigue and Vicarious Trauma (with Marjorie Rand); THE BODY REMEMBERS: The Psychophysiology of Trauma and Trauma Treatment; THE BODY REMEMBERS CASEBOOK: Unifying Methods and Models in the Treatment of Trauma and PTSD; Trauma Essentials: The Go-to Guide.
---
Additional Info
Program Information
Access for Self-Study (Non-Interactive)
Access never expires for this product.
Objectives
Identify the central goals of trauma therapy
Demonstrate how to become skilled in applying and adapting the phase-oriented structure, no matter which method you practice
Explain how to prevent decompensation during trauma therapy
Distinguish clients who will benefit from processing trauma memories from those who will not
Maximize skills and options for helping clients who do not want to, or do not benefit from, remembering their past trauma/s
Utilize tools to maintain your clients' (and your!) clear thinking at all times
Demonstrate how to teach clients to reduce and stop flashbacks
Guide clients to manage nightmares
Distinguish triggers from flashbacks
Recognize and maximize the importance of attachment, support, and relationship for stabilizing and healing trauma
Summarize how to become adept at helping all types of clients to achieve and maintain stability
Identify hidden resources in your clients' lives
Recognize culture differences when working with your clients
Describe how to improve your ability to identify and regulate hyperarousal in your client and yourself
Explain the value of modulating pacing and reducing the size of steps to guarantee and build on success
Integrate your tool box with mind and body oriented interventions for increasing stability and integrating traumatic memory
Outline
IMPERATIVE GUIDING PRINCIPLES
Major goals for trauma therapy
Quality of life
Professional obsolescence
Importance of contact and support
IMPROVEMENT VS. DECOMPENSATION
Why clients get worse
Identifying what works vs. "the evidence base"
Client and therapist curiosity
THE TERMINOLOGY OF TRAUMA
DSM-5 ® update
Stress, Trauma, Posttraumatic stress,
Posttraumatic stress disorder
PACING
Three phases
Stabilization & safety
Reviewing trauma memories
Integration
Small, successful steps
CONTROL
Loss of control in trauma
Loss of control in the wake of trauma
Regaining control
DIAGNOSIS
Trauma types
Role of attachment
Who does not benefit from memory processing and why
When story matters
FOCUS HEALING ON THE PRESENT
Mindfulness
Body awareness
Recovery vs. resolution
CULTURAL AWARENESS
Cultural differences
Traditions
Rituals
Advantages
THE TRAUMA COMPROMISED CORTEX
Amygdala
Hippocampus
Prioritize clear thinking
THE SENSORY NERVOUS SYSTEM AND DUAL AWARENESS
Exteroceptors
Interoceptors
Reconciling external and internal cues
Flashbacks
Nightmares
Triggers
SWEET SURVIVAL AND PERSONAL RESOURCES
Contact and support
Faith and nature
Purposeful activity
OBSERVING AND REGULATING HYPERAROUSAL
Structure of the autonomic nervous system
From heightened alertness to flight, fight, and freeze
Applying the brakes
Relaxed vs. calm
AVOID THE WRONG ROAD
Medical concerns vs. PTSD
Current issues vs. past issues
Importance of the client's agenda
Prevent "false memories"
BODY FOCUSED EXERCISES AND PRACTICES
Body awareness
Feet and grounding
Exteroceptive resources
Proprioception
Autonomic NS awareness
Distance and boundary
Center of gravity and balance
Balance & strength training
THERAPIST SELF-CARE
Preventing vicarious trauma & compassion fatigue
Sit back!
Empathy and mirror neurons
Facial feedback
Respiration synchrony
Image control
DEMONSTRATIONS
CASE CONSULTATIONS
Target Audience
Addiction Counselors, Case Managers, Counselors, Marriage & Family Therapists, Nurses, Occupational Therapists & Occupational Therapy Assistants, Psychologists, Social Workers, and other Mental Health Professionals
Reviews
Overall:
4.7
Total Reviews: 21