Details
Product Details
Average Rating:

Not yet rated

Author:

Copyright:

Publication Date:

Aug 10, 2021

Publisher:

PESI Publishing

Product Code:

PUB086925

ISBN13:

9781683733881

Number of Pages:

232

Media Type:

Books

Access:

Never expires.
Author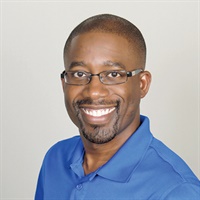 ---
Lambers Fisher, MS, LMFT, MDIV, is a marriage and family therapist who has counseled individuals, couples, and families from a variety of cultural backgrounds, in private practice, non-profit organizations, as well as ministry environments. He has a strong desire to help counseling professionals in various fields feel more comfortable, competent and confident in their ability meet the needs of whomever they have the opportunity to serve.
Lambers' training experience includes facilitating workshops, guest lecturing, as well as being an adjunct instructor at Crown College on various aspects of diversity in counseling. Lambers supervises aspiring therapists as a board approved supervisor for the Minnesota Board of Marriage & Family Therapists as well as the Minnesota Board of Behavioral Health.
Currently, Lambers is a therapist in private practice where he effectively balances personal and professional experiences to provide unique and practical perspectives on a variety of culturally sensitive topics. He obtained a Master of Science in Marriage & Family Therapy as well as a Master of Divinity from Fuller Theological Seminary in Pasadena, CA.
Speaker Disclosure:
Financial: Lambers Fisher has an employment relationship with Restorations for Life Counseling. He receives a speaking honorarium from PESI, Inc.
Non-financial: Lambers Fisher is a member of the American Association of Marriage and Family Therapists.
---
Endorsements
You won't find a more balanced and better written primer on multicultural awareness and diversity. Lambers Fisher writes like an engaging therapist who combines challenge, acceptance, and love.
William J. Doherty, PhD, Professor and Director of the Citizen Professional Center at the University of Minnesota

In this work, Lambers brilliantly weaves through complex topics such as race relations, culture, social justice, and critical elements of developing trusting therapeutic relationships with diverse groups of clients. More importantly, perhaps, he offers the reader refreshingly optimistic, encouraging, and easily accessible insights and guidance regarding how to navigate such complexities in a respectful, thoughtful, humanistic, and uplifting way that validates all life stories and experiences.
Sean M. Reardon, PhD, LP, Director of Outpatient Behavioral Health, Park Nicollet Clinic

Lambers delivers exactly what the title promises: a shame-free approach to increasing multicultural competency. He emphasizes competence as a journey of learning and growth with relatable anecdotes and thoughtful questions for ongoing reflection. This book was an incredibly easy read, especially for such challenging and often emotionally charged areas of consideration. If you've been confused or even offended by training efforts in diversity awareness in the past, consider this a breath of fresh air. Lambers makes clear the goal of meeting clients with empathy and respect rather than furthering polarization – and all while validating that multicultural competence is a journey, not a destination. This is a must-read for any helping professional wanting to grow in their understanding and effectiveness, and I will be recommending it to my non-professional friends as well.
Jenny Beall, MA, LPCC, Threads of Hope Counseling

In my over 35-year career in the human services field, Lambers is the finest trainer on cultural diversity and competency I have encountered, and I am thankful that he has captured his deep wisdom to share with helping professionals.
Tim Walsh, MA, DPA, Vice President of Minnesota Adult and Teen Challenge

Diversity in Clinical Practice is the how-to guide that needs to be on every culturally competent clinician's bookshelf! Lambers Fisher helps therapists get out of their own way by minimizing their own obstacles and replacing them with tangible abilities. This text empowers helpers and healers to integrate practical skills and ideas with their own hard-earned wisdom and experience. Do not miss this opportunity to do therapy better.
Samantha Zaid, PhD, Rev, LMFT, Marriage & Family Therapy Graduate Program Director, Saint Mary's University of Minnesota

A thoughtful, comprehensive, and accessible guide on how to work with an array of diversity in a clinical setting, and a recommended reference source for one's office bookshelf. With truly shame-free education and compassionate direction, Lambers Fisher frees the clinician to expand their practice (and their world) to people who may be different from them in a variety of ways.
Aaron Testard, LMFT, LPCC, LGBTQ, Mental Health Expert, Trainer, and Consultant

Lamber's work deserves to be a standard in education for helping professionals. The book's research summaries make nuanced concepts clear, and the personal reflection questions provided make controversial issues humane. With the use of frameworks and a wide array of case vignettes, Lambers cultivates a commitment to diversity education in clinical practice that is integral to professional competence. No reader is left feeling this work is for 'someone else', and each one will be a better professional (and human) for having read it.
Kelsey Crowe, PhD, Author of There Is No Good Card for This: What to Say and Do When Life is Scary, Awful, and Unfair to People You Love and Founder of Empathy Bootcamp

With a tone of acceptance, grace, and guidance permeating throughout, Lambers has poured his heart and soul into this easy-to-follow and incredibly meaningful book. Lambers establishes a lens through which to approach situations and creates space for the reader to process the content as they read. It is more than an informative book, it's also a workbook in many respects. Knowledge + Action = Change. Cultural competency is a daunting aspiration, and Lambers has done a remarkable job of understanding where readers at every level are coming from and helping them enrich their relationships professionally and personally.
Rebecca Hustad, MS, LMFT, Beacon Mental Health Resources

In this book, Diversity in Clinical Practice, Lambers Fisher invites readers into honest reflection on important cultural issues that influence our macro and micro experiences and offers many practical applications to support forward movement toward cultural responsiveness. As an educator and therapist, I have engaged with many resources, and this is one of the best for understanding diversity in all its many splendored dimensions, for highlighting ways to grow and develop in one's own cultural awareness and responsiveness, and for practical applications that can be engaged immediately. This is a superb resource for all helping professionals!
Tina Watson Wiens, MA, Assistant Professor, Clinical Supervisor, and Marriage & Family Therapy Program Director, Bethel Seminary

Diversity in Clinical Practice educates your mind, transforms your heart, and models responsible action. Filled with comprehensive vocabulary lessons, journal activities for deeper engagement with the material, and case vignettes, this book is a must for all clinicians, leaders, and clergy. Lambers shows us how to take wise, brave, and loving responsibility for inclusion without using shame or guilt.
Traci Ruble, MFT, Director of Sidewalk Talk Community Listening Project

Shipping Information
All physical products (Books, DVD's, etc.) are shipped from the United States and will be dispatched through FedEx International. As soon your order ships, you'll receive an automated e-mail with your tracking information. Tracking details can also be found directly on your account.