Details
Product Details
Average Rating:

5

Faculty:

Duration:

12 Hours 52 Minutes

Copyright:

Publisher:

PESI Inc.

Product Code:

RNV054565

Media Type:

DVD

- Also available: Digital Seminar

Access:

Never expires.
CPD
---
Continuing Professional Development Certificates - PESI Australia, in collaboration with PESI in the USA, offers quality online continuing professional development events from the leaders in the field at a standard recognized by professional associations including psychology, social work, occupational therapy, alcohol and drug professionals, counselling and psychotherapy. On completion of the training, a Professional Development Certificate is issued after the individual has answered and submitted a quiz and course evaluation. This online program is worth 12.5 hours CPD.
---
---
Faculty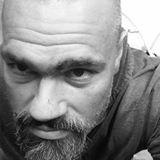 Licensed Psychologist and Self-Help author
Private Practice
---
Pavel Somov, PhD, is a licensed psychologist in private practice with over 20 years of clinical experience working with anger management, shame, guilt, self-criticism, eating issues, and perfectionism. He has worked in a variety of clinical settings including running a drug and alcohol treatment program in a county jail.

Dr. Somov is on the advisory board for The Mindfulness Project (London, UK) and has conducted a variety of trainings for mental health professionals both domestically and internationally on applying mindfulness-based interventions to a variety of psychological issues.

His work has been discussed in a number of radio interviews and in print publications including Martha Stewart's Body + Soul Magazine and Oprah Winfrey's O Magazine. Dr. Somov is the author of Anger Management Jumpstart: A 4-Session Mindfulness Path to Compassion and Change (PESI Publishing, 2013) as well as a number of self-help books on perfectionism, overeating, and addiction.
Speaker Disclosures:
Financial: Pavel Somov maintains a private practice. He receives royalties as an author for New Harbinger Publishing and PESI Publishing & Media. Dr. Somov receives a speaking honorarium from PESI, Inc.
Non-financial: Pavel Somov is a member of the American Psychological Association and the Greater Pittsburgh Psychological Association.
---
Additional Info
Program Information
Access for Self-Study (Non-Interactive)
Access never expires for this product.
Objectives
Characterize how shame, guilt, and apathy can function as impediments to clinical progress.
Establish how clinicians can teach clients techniques to negate the sweeping generalizations that can lie behind shame.
Discriminate guilt from regret and communicate how this informs therapeutic approach.
Communicate how normalizing strategies can be used with clients to dissipate self-doubt.
Articulate how Choice Awareness Training can be used in therapy to combat motivational apathy.
Specify how techniques that reframe symptoms as strengths can be used to increase therapeutic effectiveness with self-critical clients.
Assess the impact of exposure and mindfulness interventions on affect avoidance.
Establish how exercises that help clients rediscover their self-worth can be used in trauma treatment.
Communicate how shame pushes clients into binge eating and clarify how self-acceptance interventions can be used to reduce emotional eating.
Determine how shame acts as a cover for anger and explain how compassion exercises can be employed to help clients let go of anger.
Analyze research that establishes shame as a risk factor for suicide in depressed individuals.
Address the importance of managing shame in clients with substance use issues in efforts to prevent relapse.
Outline
Shame, Guilt and Motivational Apathy as Impediments to Clinical Progress​
Therapy as a trigger and affect avoidance
Clinical impasses (underutilization, stagnation, premature termination)
Shame, guilt and a sense of not-deserving
Secrets from self and from therapist
Tools for Catalyzing Progress in Therapy
Normalizing, de-pathologizing, un-diagnosing
Dialectic reframing & evolutionary psychology
Mindfulness & metacognition
Self-acceptance & self-compassion
Neuroplasticity of internalization
Shame: Clinical Techniques to Move Therapy Forward
Debunking the myth of self-sabotage
Manage outside judgement with a self-referenced identity
Techniques to negate sweeping generalizations
Foster self-forgiveness with motivational innocence
Guilt: Help Clients Overcome the Debts of Guilt
Differentiate guilt from regret
Ordinary perfection & self-acceptance
Master the fear of making mistakes
Self-Doubt, Dilemmas & Indecision: Interventions for Clients Paralyzed by Uncertainty
Normalizing strategies to dissipate self-doubt
Manage the anxiety of unpredictability with uncertainty training
Make decisions easier with the art of arbitrary choice
Reframe a dilemma as a choice between two rights
Motivational Apathy & Self-Inefficacy: Strategies to Improve Motivation and Autonomy
Find a reason-to-change with the change equation
Techniques that leverage intrinsic motivation
Find freedom-to-change with Choice Awareness Training (CAT)
Pattern interruption for habit change – get clients off autopilot
Self-Criticism and Self-Stigmatization: Quiet Your Client's Inner Critic
Varieties of self-deprecation (self-criticism, self-loathing, etc.)
Techniques to reframe symptoms as strengths
Compassion exercises for problematic habits of self-care
Recover from the disease model
Working through Affect Avoidance
Exposure, mindfulness & metacognition
Top-down & bottom-up emotional self-regulation
Cue-conditioning of self-Regulation
Connect Specific Strategies to the Treatment of:
Trauma
Damaged goods, survivor's guilt & avoidance of conflict
Somatic interventions to restore the original goodness
Strategies to survive without guilt
Conflict avoidance: Paper tigers v. real tigers
Exercises to rediscover self-worth
Stress and Anxiety
Mediate the paralysis of perfection with self-acceptance
Non-neurotic, stress-free perfectionism
Social anxiety as shame & self-doubt: disapproval inoculation & self-referencing
Mindfulness-based, non-anxious self-consciousness
Emotional Eating & Binge Eating
How shame pushes clients into binge eating
Choice Awareness Training for moderation & presence
Self-acceptance strategies for emotional eating
Transcend body shame by dis-identifying from the physical
Anger
Shame of fear: Shame as a cover for anger
The vicious guilt-anger loop
Self-acceptance techniques for internal damage control
Compassion exercises to let go of anger
Depression
Depression as self-exile
Shame as a risk factor for suicide
Mindfulness for managing rumination
Metacognitive silence: From negative self-talk to selfaccepting non-talk
Substance Abuse
Addressing the shame of relapse
Self-assertive trigger avoidance
Choice awareness techniques for habit modification
Build craving/impulse control skill power
Betrayal, Secrecy & Deception
Separation & divorce as self-care & progress
Secrets from therapist without rupture of rapport
De-pathologizing the motives behind lying & deception
Research, Limitations and Potential Risks
Target Audience
Counselors
Social Workers
Psychologists
Addictions Counselors
Case Managers
Marriage & Family Therapists
Other Mental Health Professionals
Chaplains/Clergy
Shipping Information
All physical products (Books, DVD's, etc.) are shipped from the United States and will be dispatched through FedEx International. As soon your order ships, you'll receive an automated e-mail with your tracking information. Tracking details can also be found directly on your account.
Reviews
Overall:
5
Total Reviews: 2