Details
Product Details
Average Rating:

5

Faculty:

Duration:

12 Hours 34 Minutes

Copyright:

Publisher:

PESI, Inc.

Product Code:

RNV056515

Media Type:

DVD

- Also available: Digital Seminar

Access:

Never expires.
CPD
---
Continuing Professional Development Certificates - PESI Australia, in collaboration with PESI in the USA, offers quality online continuing professional development events from the leaders in the field at a standard recognized by professional associations including psychology, social work, occupational therapy, alcohol and drug professionals, counselling and psychotherapy. On completion of the training, a Professional Development Certificate is issued after the individual has answered and submitted a quiz and course evaluation. This online program is worth 12.5 hours CPD.
---
---
Faculty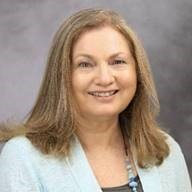 ---
Debra Alvis, Ph.D., is a licensed psychologist and private practitioner with over twenty-five years of clinical experience. She specializes in an integrative approach bringing together polyvagal, neuroscientific, and somatic principles to treat trauma and co-morbid disorders.

Debra discovered that the polyvagal approach facilitates a mindful awareness of the biological reactions influencing the therapist/client relationship and the client's sense of safety in the world. Integrating physiological, brain-based, body-focused approaches with traditional psychotherapeutic orientations helped clients to recover more easefully and quickly from trauma. In addition, with an increased sense of safety and connectedness, clients more frequently practiced the strategies required through her work in private practice and as a clinical supervisor, educator, and consultant.

Dr. Alvis developed and led the Mind/Body Program at the University of Georgia where she now teaches health psychology graduate students to apply polyvagal, neuroscientific, and somatic approaches, serves as project director for federal grant focusing on integrative healthcare, and develops mindfulness-based research studies. A thirty-year personal contemplative practice and over a thousand hours training as a mindfulness and yoga teacher further enrich her presentations.
Speaker Disclosures:
Financial: Debra Alvis is in private practice. Dr. Alvis receives a speaking honorarium from PESI, Inc.
Non-financial: Debra Alvis has no relevant non-financial relationship to disclose.
---
Additional Info
Program Information
Access for Self-Study (Non-Interactive)
Access never expires for this product.
Objectives
Investigate the empirical support for mindfulness and connect this information to clinical implications for various conditions.
Evaluate how understandable descriptions of neurological processes underlying disorders, in conjunction with understandable explanations of how mindfulness affects those processes, can motivate clients to engage in treatment.
Assess for situations that may contraindicate the use of mindfulness with clients.
Support how mindfulness training can enhance the cultivation of the therapeutic relationship.
Employ mindfulness practices to impact the stress reaction and shift clients to a relaxation response.
Evaluate how mindfulness interventions utilized in treatment plans for anxiety can help counter automatic patterns of thoughts.
Assess how mindfulness can be taught in the clinical setting to help depressed clients manage negative self-talk.
Support how mindfulness can enhance addiction treatment and help clients identify triggers that could lead to relapse.
Investigate how mindfulness and breathing techniques that reduce the body's anger response can be taught in-session to help clients manage their angered outbursts.
Employ grounding techniques and breathing exercises that can be used to increase feelings of safety in traumatized clients.
Assess how integrating mindfulness as an adjunctive therapy can help clinicians diversify available clinical techniques and individualize treatment.
Distinguish between individual and group mindfulness practices and identify which types of clients would benefit from each.
Differentiate between formal and informal mindfulness practices and characterize how they can be used in conjunction with one another to address the unique needs of clients.
Outline
Mindfulness and the Clinician:
"Know What You Teach" and "Teach What You Know"
Empirical support for improved symptomology and well-being
The latest research on therapists who practice mindfulness
Your mindfulness practice and how you can embody mindfulness
Situations that may contraindicate applying mindfulness in session
Research limitations
Mindfulness Psychoeducation Approaches:
Easy to Use Strategies to Enhance Motivation in Therapy
Mindfulness vocabulary
Visuals and metaphors to explain mindfulness
Motivate clients with neuroplasticity
Deepen the Therapeutic Relationship:
Build Presence, Trust and Empathetic Connection with Clients
Overcoming barriers
Affect regulation techniques for therapist and client
Strategies to create empathetic connection
Exercises to build clients trust in themselves
Teach Mindfulness to Clients:
Formal and Informal Mindfulness Practices
Tips for teaching clients about the senses and awareness
Strategies to shift from "Automatic Pilot"
Skill building interventions to increase responsiveness & reduce reactivity
Strategies to cultivate attunement
Approaches for deepened experience of mindfulness
Brief and other informal practices
How to adapt practices to special populations
Group Therapy vs. Individual Sessions
Effectiveness of group vs. individual mindfulness
How to set up and conduct a mindfulness group

Screening for individual goodness of fit
Encouraging client buy-in and commitment to practice

Mindfulness interventions specifically designed for groups
Anxiety and Stress:
Mindfulness Interventions to Relax the Body and Mind
Breathing practices that break the rumination cycle
Guided visualizations to lower the stress response
Movement strategies
Multi-sensory regulation techniques
Mindfully reduce the intensity of panic attacks
Mindfulness for Trauma:
Disempower Intrusive Thoughts
Muscle tension releasing – exercises to counter fight or flight
Guided meditations to disempower intrusive thoughts
Grounding exercises and sample scripts
Using Mindfulness in Depression Treatment
Recognize self-criticism and respond with self-love
Manage negative self-talk with awareness of thoughts
Meditations to boost well-being
Mindfulness for Addictions: Break the Habit Loop
Awareness vs. autopilot -- relapse prevention
Mindfulness for triggers
Emotional regulation for cravings
Mindful Anger: Breathing and Self-Soothing Techniques
Breathe through anger
Distraction and grounding techniques
Self-soothe with calming words and imagery
Mindfulness, Diversity, & Cultural Humility
Adapt mindfulness experiences with cultural sensitivity
Assess appropriateness of mindfulness interventions for individuals
Negotiate the treatment plan
Mindfully Conquer Compassion Fatigue
Right here/right now – stay in the moment to reduce anxieties
Effective and healthy ways to manage your emotions
Change limiting stories about caring for yourself
Release the negative – 3 steps to countering negativity bias
Target Audience
Counselors
Social Workers
Psychologists
Marriage and Family Therapists
Addiction Counselors
Case Managers
School Counselors
Nurses
Other Mental Health Professionals
Reviews
Overall:
5
Total Reviews: 3