Details
Product Details
Average Rating:

Not yet rated

Faculty:

Duration:

11 Hours 52 Minutes

Copyright:

Publisher:

PESI Inc.

Product Code:

RNV054945

Media Type:

DVD

- Also available: Digital Seminar

Access:

Never expires.
CPD
---
Continuing Professional Development Certificates - PESI Australia, in collaboration with PESI in the USA, offers quality online continuing professional development events from the leaders in the field at a standard recognized by professional associations including psychology, social work, occupational therapy, alcohol and drug professionals, counselling and psychotherapy. On completion of the training, a Professional Development Certificate is issued after the individual has answered and submitted a quiz and course evaluation. This online program is worth 12.0 hours CPD.
---
---
Faculty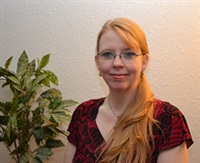 Potential Finders
---
Hannah Smith, MA, LMHC, GCP, holds the rare designation of Certified Group Psychotherapist (CGP), as credentialed by the International Board for Certification of Group Psychotherapists, and she is a contributing member of the American Group Psychotherapy Association (AGPA). She is a licensed therapist, a master-level trained educator, and a therapist supervisor. Her over 20 years of experience has taken her around the globe to a variety of settings and she has earned specialized credentials in child behavior and developmental disabilities. She has done extensive study and work in group formulation, as well as therapy process, implementation, and evaluation. Her work in the US and abroad has given her a unique perspective and relatability. She has an engaging teaching and communication style and can convey difficult information in a compassionate and understandable manner.
Hannah runs her own consultancy and training business, Potential Finders Network, where she works with several area providers as a group therapy training consultant. In addition, she is an instructor of Neuroscience-informed treatment at local colleges and provides both group and individual services in her private practice. Along the spectrum of treatment settings, from inpatient to outpatient, Hannah has found group therapy to be an indispensable way to enhance treatment and provide healing for clients with a variety of issues, such as anxiety, depression, personality disorders, relationship troubles, and trauma. Her passions lie in providing real-life, experiential, whole-person care to clients and to reinvigorate clinicians as she educates them on this valuable therapeutic modality.
Speaker Disclosures:
Financial: Hannah Smith is the clinical supervisor at The Center; A Place of Hope. She receives a speaking honorarium from PESI, Inc.
Non-financial: Hannah Smith has no relevant non-financial relationship to disclose.
---
Additional Info
Program Information
Access for Self-Study (Non-Interactive)
Access never expires for this product.
Objectives
Analyze the core principles of popular modern theories, methods, and approaches in group psychotherapy, such as Modern Psychoanalytic, Systems-Centered Therapy, Expressive, and Cognitive-based models.
Apply neuroscience understanding of human attunement, Polyvagal Theory, interpersonal neurobiology, and the whole-person approach to the practice of group therapy.
Evaluate the benefits and challenges of the group therapy modality to increase effectiveness and encourage institutional understanding and support.
Critique various types of groups and their aims and functions in order to select appropriate group structure, topic choice, and membership to enhance client engagement and reduce adverse outcomes.
Consider various stages of group development, including the creation of subgroups, "levelling out", synergizing, and identification of termination needs and practices, to promote participation and growth at each phase.
Test traditional paradigms regarding the value of silence, resistance, and degrees of empathy in group interactions.
Explore the ethics involved in group therapy, including HIPAA/confidentiality, facilitator role, dual-relationship issues and more.
Assess your leadership style, orientation, approach, and methods of self-care to boost leader engagement, and reduce burn-out.
Practice transference, countertransference, immediacy, bridging, reciprocity, and other group-related experiences to increase group connections and build intimacy.
Utilize new skills in addressing microaggression, resistance, and other threats to vertical and horizontal group cohesion.
Connect group modalities and their issues as they apply to children, adolescents, adults, and special populations.
Create a plan for effective evaluation of group progress and responsive modification.
Outline
Group Therapy Today: Advances in Research and Efficacy of Treatment Approaches
The evolution of group therapy practices
Current trends in research and evidence-based treatment
Benefits and barriers of a healthy group experience
Neuroscience-Informed Group Therapy: How Brain-Based Group Interventions Improve Outcomes
Therapeutic application of the Polyvagal Theory
The role of interpersonal neurobiology
Attachment and attunement

Comorbidity between attachment and DSM-5® diagnoses

What the research tells us about the benefits of group therapy

Building new neuropathways
Platform for modelling secure attachment-based interpersonal behaviour
Reduce shame and increase sense of acceptance, connection and self-worth
Real-time practice and feedback for skill building

Current research, potential risks & limitations
Evidence-Based Models of Group Therapy: Find the Right Fit for You and Your Setting
Modern psychoanalytic
Systems-centred
Expressive
Cognitive-based
PRINCIPLES & GOALS FOR EFFECTIVE GROUP PRACTICE
Pre-group Development: Setting the Stage for Success
Group types and functions: psychoeducational, process, cognitive, expressive and more!
Group structure considerations: logistics, duration/frequency, open/closed
Topic, approach, rationale for group
Member selection
Consideration of unique client needs
Who is not appropriate for group therapy?
Engaging the sceptical/resistant client
What to do when the members are chosen for you
Group Therapy in Action: Strategies for Building Cohesion, Trust and Therapeutic Progress
Yalom's 11 therapeutic factors
Going beyond "forming, norming, storming and performing"
Agreements and goal setting
Stages of group development

Sub-grouping
"Leveling out"
Synergizing

Strategies to build immediacy, reciprocity, bridging
How to navigate transference/countertransference
Managing threats to cohesion:

Micro-aggressions
Affective dysregulation
Resistance
Aggression/passive aggression
Absenteeism/tardiness
Other therapy-interfering behaviours

Vertical v. horizontal group cohesion
The therapeutic value of silence
Degrees of empathy
Ongoing evaluation and responsive modification
Termination: Techniques for Facilitating a Healthy Transition and Continued Therapeutic Progress
When, how, and why group therapy ends
Common client reactions to termination (and how to handle them)

Grief
Ambivalence
Denial
Regression
And more!

Rituals and celebrations
How to facilitate a healthy goodbye process
Post-Group Evaluation: Essential Steps for Improving Efficacy of the Group Model
Evaluation methods & tools
Debriefing and self-evaluation
Troubleshooting common issues and pitfalls
Ethical and Legal Issues Specific to Group Therapy: Protect Yourself, Manage Liability and Provide Quality Care
Comprehensive informed consent
HIPAA/confidentiality considerations
Dual relationships/conflicts of interest
Boundary setting
Therapist use of self-disclosure
Maintaining professional standards
Providing ethical evaluation and course correction
Documentation considerations
Crisis management
Clinical Considerations
Setting-specific concerns
Modifications for children and adolescents
Special populations
School-based groups
Tips for getting institutional support of the group model
Multicultural factors
Crisis management procedures
Target Audience
Social Workers
Psychologists
Counselors
Marriage and Family Therapists
Case Managers
Addiction Counselors
Therapists
School Counselors
School Psychologists
School Social Workers
Nurses
Other Mental Health Professionals